Nonna's Subscription Boxes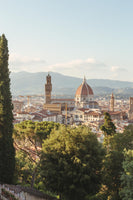 Experience Italy through Taste
Tuscany on your tastebuds,
Sicily in your stomach,
Nonna's Pantry will nourish you
To your heart's content.
Experience Local Artisan Food
The cows rest on grass,
Quinte Crest in the County,
Milk fresh and frothy.
We proudly carry cheeses, charcuterie, preserves and pasta made by Local Artisans in Prince Edward County.