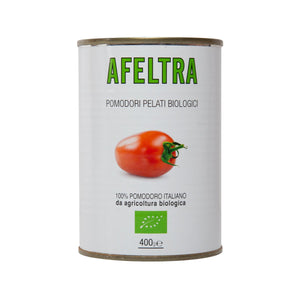 Nonna's Pantry presents Afeltra Organic Peeled Tomatoes.
The Afeltra organic peeled tomatoes are part of those raw materials, of the quality and passion for their craft that allows Afeltra to create a truly excellent and genuine product.
The company with all its expertise in the production of pasta makes a tasty seasoning for pasta dishes that is extraordinarily good; the tomatoes are harvested in season with the right degree of ripeness, then joined together with the tomato juice to give you this perfect sauce to season all your dishes and to bring only good things to the table.
You can use them for a good sauce, very fragrant, it is excellent for many tomato-based recipes.