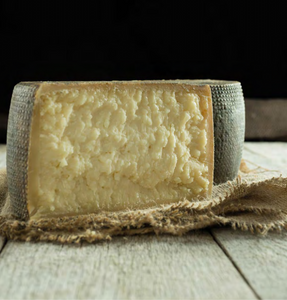 Nonna's Pantry presents Amatrice Pecorini!
Milk: from Italian sheep's milk, pasteurized, used within 24 hours from milking.
Ingredients: cheese made in Italy using whole milk, pasteurized, and adding rennet, salt, lactic ferments.
Characteristics: Straw-coloured, with some holes. Outside it shows a light brown crust. When this pecorino becomes ripe, it is transferred in ambient where it
is placed on some shelves to be controlled, rotated and oiled; in those ambient, the conditions of humidity, temperature and the poor lighting allow it to achieve and unique and intense taste, that marks it.
In the kitchen: We suggest you to serve this cheese on a wooden board, accompanied by cereals, walnut, olives bread or to brown-bread, to allow the guest to realize the best pairing. This pecorino is very good with a chestnut honey, or with marmalades, that don't diminish its qualities. The best wine is a strong red one.