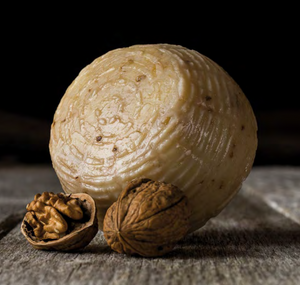 Nonna's Pantry presents SALCIS Pecorini!
Milk: from italian sheep pasteurized, transformed in 24 hours from milking.
Ingredients: Sheep pasteurized milk, rennet, salt, lactic ferments, walnuts.
Characteristics: Short seasoning cheese with a basket shape and a smooth, thin, yellow crust. It has a white past with light holes and kernels of Italian walnuts, which made it sweet and savoury
In the kitchen: Very good inside salads or white figs jam. To be tasted with both fruit and vegetables mustards, pleasantly combined to acacia or chestnut honey to taste at all the flavor, we recommend to sip a good red wine.