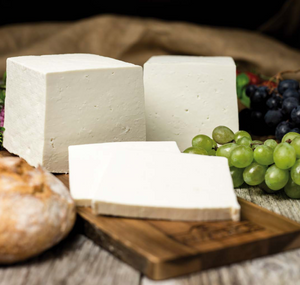 Nonna's Pantry presents Amatrice Pecorini!
Milk: from Italian sheep, pasteurized, used within 24 hours of milking.
Ingredients: Whey from sheep milk, sheep milk, salt.
Characteristics: It derives from genuine sheep milk and its seasoning is longer than that one from fresh ricotta. It's made with the whey coming from cheese working and it has a cylindrical shape, well pressed and sustained. The unrefined salt, which covers it at the end of working, allows it the best preservation without modifying its remarkable taste, sweet and delicate. Its paste is strong, half-hard and has a bright white colour, exalting the purity and freshness of the product.
In the kitchen: Excellent grated in crumbs on the macaroni. Well appreciated with out as well as with accompanying of vegetables, of sliced ham or salads. Very good with marmalade and sparkling wine.