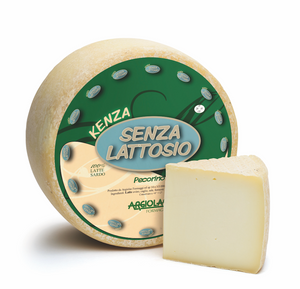 Nonna's Pantry presents Argiolas Pecorini from Sardinia!
Kenza is a fresh pecorino cheese containing only 0.05% lactose.

We fell in love with it, because it is made by Argiolas Cheese, a landmark in the Sardinian cheese panorama. This company, deeply rooted in local tradition, still managed to offer an innovative and excellent product for lactose intolerant people. And it tastes just as good as a normal fresh pecorino cheese.

It is suitable for people with lactose intolerance and it is easy to digest. Its distinctive flavour pairs well with vegetable and pasta salads and it also allows lactose-intolerant people to try out new recipes listing pecorino cheese as an ingredient.