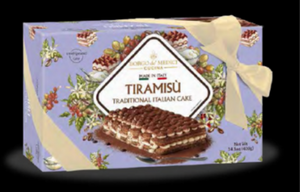 Nonna's Pantry present Borgo de Medici line of gourmet Tuscan food products.
Tiramisù is a must of Italian cuisine, one of the most loved
Its mascarpone cream is irresistible, so tasty and velvety, interspersed with layers of ladyfingers soaked in coffee!
We offer you the most classic version, perfect for any occasion! A shelf stable version made with real cream!