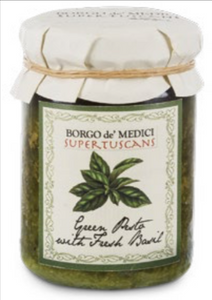 Borgo's Gourmet Basil Pesto has taken Pesto to a whole new level, with premium ingredients including the finest DOP  basil and top quality olive oil. 
It is produced in small batches, without the use of preservatives. 
The production method reproduces the traditional mortar pestle movement of crushing and mixing the fresh ingredients together.