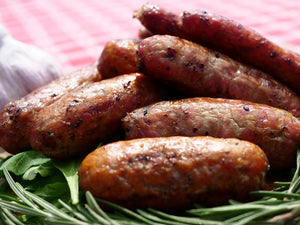 Fresh Italian sausage perfect for your pasta dishes or popped on the barbecue for a taste of home.
Frank and Tania Rizzardo started Il Tagliere over 10 years ago based out of their family farm in Caledon, Ontario, to share their love and passion for artisan salumi. Il Tagliere continues to grow while sticking true to the Italian tradition.

All of Il Tagliere's products are made naturally with high quality ingredients, individually selected with care and experience. Our slow, natural curing methods with no added artificial ingredients result in authentic flavors and aromas that are sure to satisfy the most sophisticated palate.