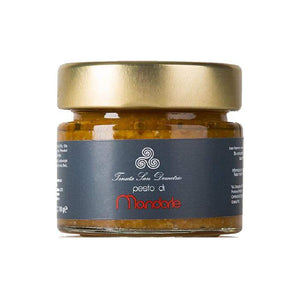 Nonna's Pantry presents Tenuta San Demetrio line of artisan olive oil products from Sicily.
The olives pressed for the olive oil are sourced from their estate on Mt Etna, as are the almonds and pistachios for this pesto. This is an absolute must try for the gourmet foodie.
For pasta, or on bread, in sandwiches., or with chicken.